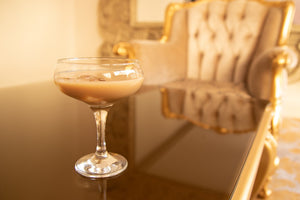 Irish Cream Liqueur
If you've made the 'Easy Whiskey Recipe' in How to Distill, you've done the hard work toward making a real crowd please in Irish Cream Liqueur.  Between the chocolate syrup, espresso, and vanilla you'll be able to dial in the exact flavor you want.  Take your time, blend it up. give it a taste, and adjust as needed.
Irish Cream Liqueur Recipe
400mls (14oz) of Easy Whiskey Recipe (from How To Distill)
400mls (14oz) Condensed Milk (sweetened)
240mls (8oz) Heavy Cream
4 Tbsp Chocolate Syrup
1 Tbsp Espresso (or 2 Tbsp strong coffee)
1 tsp Vanilla Extract

1. Add all ingredients to blender and mix on slowest speed for 30 seconds.
2. Bottle in a 1125ml bottle (or divide) and store refrigerated for up to 60 days.
3. Shake well before serving and enjoy!
---